FX8002 High Powered Soldering Iron for use with FX-801 heavy duty soldering station.
Note: Needs T33 Tips Purchased separately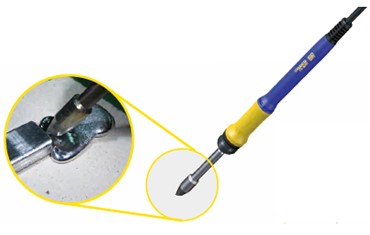 A wide variety of tip shapes
In addition to regular type tips, now slim type tips are added to the tip line-up to cover a wide range of applications. The composite tip, tip integrated with composite heater, makes tip replacement very easy.
Regular type
Best suited for components with high thermal mass such as transformers and coils.
T33 Series Regular Type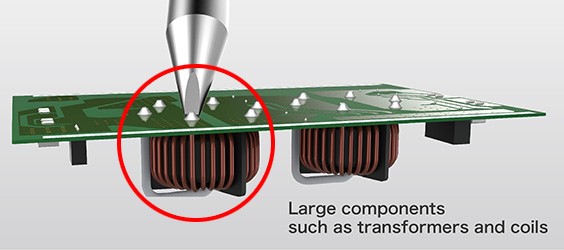 Slim type
Slimmed-down tips for narrow spaces without losing of enough power.
T33 Series Slim Type

Slim type Shape-2.4SSD
By the tip design to make larger contact area with land pattern for better thermal transfer, it improves through hole fill and soldering on high thermal mass PWB.
Insufficient flow-up
Successful flow-up