Soldering Iron Tester and Thermometer for measurement of tip temperature, leak voltage, and tip to ground resistance
For the daily maintenance of soldering station
Control of "tip temperature", "leak voltage", and "tip to ground resistance" is required for a grounded soldering station for electronic components.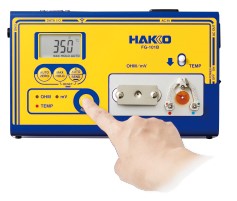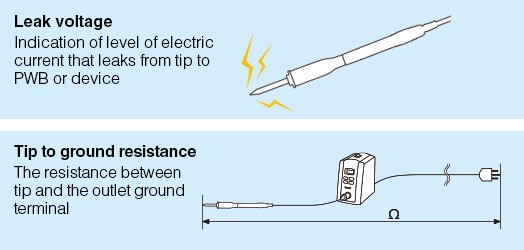 Human error-free operation
1. AUTO HOLD function
The measurement will end automatically when the displayed tip temperature is stabilized. Individual differences in temperature measurement can be minimized.2. Data send function (infrared)
Measurement result can be sent to IoT capable soldering station, such as FN-1010, and be recorded automatically.
Human errors in manual recording can be eliminated.
Option Adapter module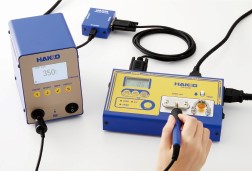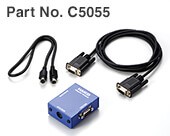 By connecting FG101B-22 Soldering Iron Tester and Thermometer and IoT capable soldering station, such as FN1010, with adapter module, data transfer can be easy and smooth.
The excecution example of "Auto Cal" when connected to FN1010.
Long life sensor AS5000 (with certificate of conformance) is equipped as standard.
Lasts 30 times longer than a conventional sensor.
*Based on our in-house test
Save troubles of sensor replacements and enhance stable measurement for a long time.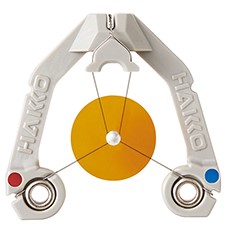 Part No. AS5000
MAX HOLD Function (Temperature measurement)
Max measured tip temperature will be displayed.
This function can be useful for quality control of components and P.W.B.
Temperature Measurement Count Function
Number of tip temperature measurement will be automatically counted.
This function can be useful for control of changing sensor.
AUTO ZERO Function
The zero point error of measuring instruments can be corrected by simply pressing the AUTO ZERO button and waiting for the display to return to normal.
Temperature probe
Use of a temperature probe makes it possible to measure the temperature of molten solder in a solder pot and hot air.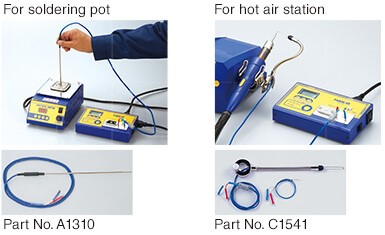 HAKKO FG101B should be calibrated regularly as a Tester / Meter.

For details, please contact us or the distributors in your country.

contact us
Connecting the thermometer (HAKKO FG101B)
Connect HAKKO FG101B and HAKKO FN1010 with adapter module
Select "Auto Cal" from the menu on FN-1010 and excute it.

According to the instruction of the display on FN1010, measure the temperature, leak voltage and
tip to ground resistance in sequence.
The measurement mode of FG101B is automatically changed for each mearuring item.
When "Auto Cal" has been performed, if the measured temperature is within a previously set temperature range, it will be judged as passed and stored in the main body, and the product will return to normal operation.
If the measured temperature is outside the temperature range, the offset value will be calculated from the measurement results, and control will be performed using the new offset value. If it is outside the set range, temperature measurement and sending will be performed repeatedly for the previously set number of retries.

The result will be automatically recorded in HAKKO FN1010 once the measurement is completed.